Original artwork by Raymond POIVET: Prehistoric drawing for Vaillant 1954 Pif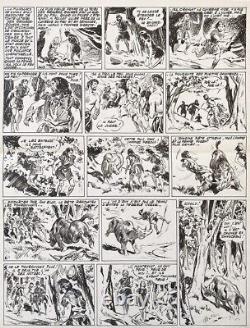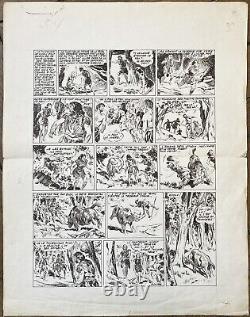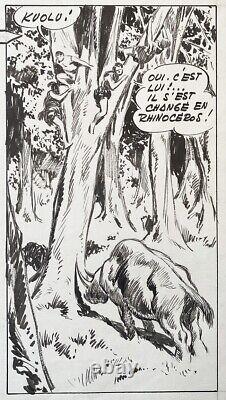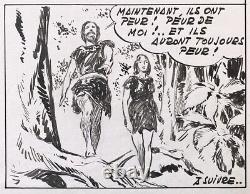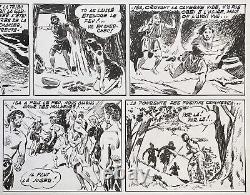 He is the illustrator of the famous comic strip "Les Pionniers de l'Espérance" published in the weekly magazine Vaillant. He also drew "Guy Lebleu" for the weekly magazine Pilote. His comic "MIX 315" (drawn in 1965) greatly influenced Moebius.
"Il y a 50 000 ans" (50,000 years ago). Original ink drawing (brushed ink). For page 4 of this prehistoric story.
Published in the weekly magazine "Vaillant" N°503 (December 1954). Drawing size: 49 x 37.5 cm. On sheet: 65 x 50 cm.
Hand delivery possible in Paris 9th.