E. Mansion's Original Illustrated Signed Drawing of a Fantastic 1910 Mansion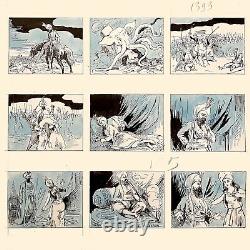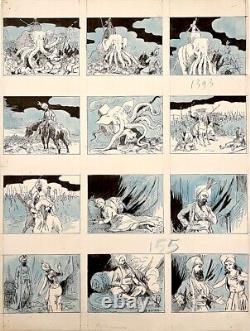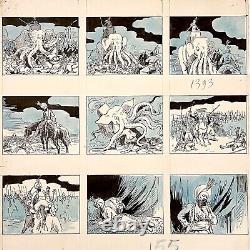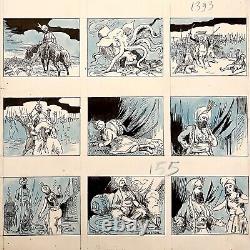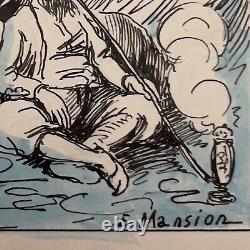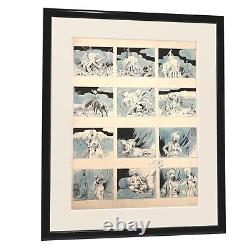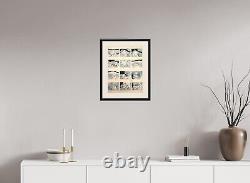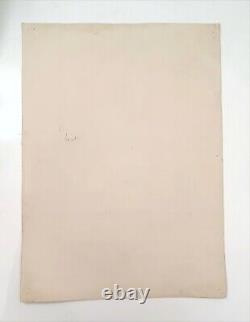 Active between 1902 and 1913. He worked for the newspapers "la vie amusante", "Jean qui rit", "American illustré", "Diabolo journal". Illustration Original ink drawing board - 1910. The artwork is sold as is, without a frame. The frame shown in the photo is meant to give you examples and ideas for decorating this drawing.
By purchasing this original illustration, you are choosing a lasting investment that can increase in value over time and can be passed down from generation to generation. You are also choosing a source of inspiration and emotion that can brighten your interior with a touch of art. This illustration is unique in its kind, showcasing the talent and imagination of the artist E. It tells the strange dream of a turban-wearing king fighting against an elephant with multiple trunk-like octopus legs.
Perhaps the title signifies that the king feels guilty for oppressing his people, and that his dream is a way of punishing or redeeming himself. This drawing belongs to the symbolism movement, which seeks to express ideas, feelings, or dreams through images or symbols. This drawing is a black and white drawing board consisting of twelve panels with fantastical scenes. It measures 43 cm tall by 31.5 cm wide and bears the artist's signature in the middle at the bottom. It is made on thick, good quality paper.
It is in excellent condition, without stains, tears, folds, or alterations. It presents a striking contrast between black and white, which enhances the dramatic and fantastical effect of the depicted scenes. It uses geometric shapes, fine and precise lines, shadows, and perspective effects to create a dreamlike and mysterious universe. I guarantee careful flat shipping in a rigid waterproof envelope worldwide. The drawing will be sent flat in a rigid waterproof envelope, protected by bubble wrap or cardboard.