Original Drawing by R. Magnat Framed Decor / Vintage Furniture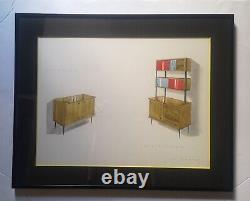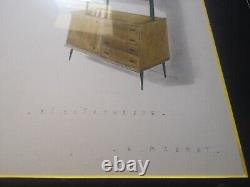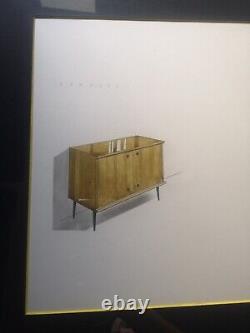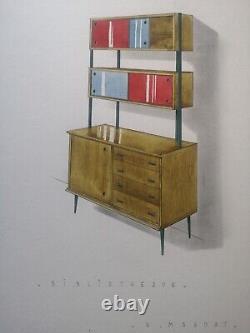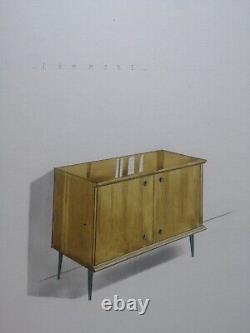 Original Drawing Board by Robert Magnat. Architect, Furniture Designer, and Illustrator.
On the theme of Interior Decoration and Vintage Furniture. Two others from the same series are available. Framed in black aluminum with a black mat and yellow beveled edge.