Plank - Original Drawing by R. Magnat - Framed. Vintage Decor / Furniture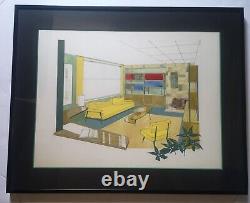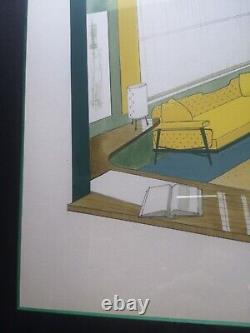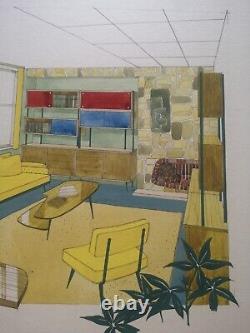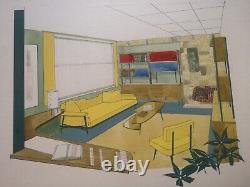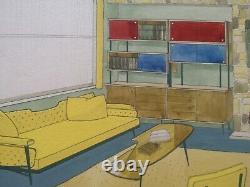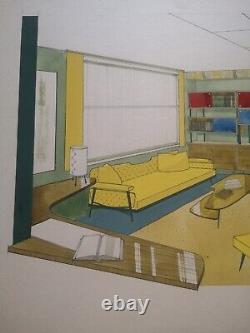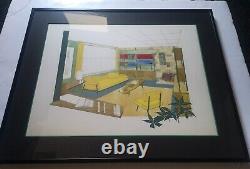 Original Drawing by Robert Magnat. Architect, Furniture Designer, and Illustrator.
On the theme of Interior Decoration and Vintage Furniture. 1 perspective drawing board of an overview of a living room. Two others from the same series are available 🎨. Black aluminum frame, black beveled mat.