Translation: Vintage humorous drawing, original signed artwork by HAROT, No. 3 (Not Faizant Kiraz)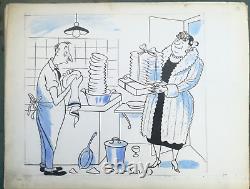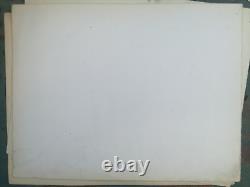 All the items in my listings are offered on multiple sales platforms, so they may be removed at any time until a bid has been placed or an immediate purchase made here. Cash payment if picked up in person. I will of course combine shipments for multiple purchases, based on the rates of the Post Office. Please wait in this case for me to send you the total invoice. I always confirm the receipt of your payment, as well as the shipment of your package, by sending you its tracking number.
Dimensions approximately 25 x 32.5 cm. Used condition, as shown in the photographs. Several originals currently for sale. You are always bidding for the lot presented in the title of the listing. The photographs are always of the items offered.
I will consider your proposals.